https://www.hannapianos.com/product/yamaha-c3x-ta2/
Product Summary
Key features of Yamaha Transacoustic Grand Pianos:
by switching on the TransAcoustic function, you can adjust the volume of the sound;
the Silent technology allows practice sessions with headphones on;
you can play along with 50 preset or a wide variety of commercially available songs played back through the sound board;
19 preinstalled sound modes perfectly mimicking other keyboard and string instruments;
you can combine acoustic and digital sound.
Dimensions: 149 cm x 101 cm x 186 cm
Weight: 341 kg (752 lb)
Price Includes:
FREE delivery to ground floor (5 miles radius of SW19 1LA)
5 year factory guarantee
FREE first tuning (four weeks after delivery)
FREE Flowkey app
Product Description
Yamaha C3X TA2 TransAcoustic Silent Grand Piano
Play piano at any volume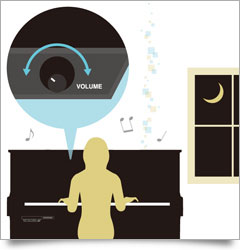 There are times when the full sound of an acoustic piano may not be appreciated by your family or neighbors. For these situations, simply activate the TransAcoustic™ function on your Yamaha C3X TA2 and the hammers will no longer strike the strings. Non-contact sensors under each individual key detect your keystroke depth, velocity and timing and send this information to the tone generator. Just adjust the volume and hear the digital sound of your piano performance coming from the entire instrument. Naturally, there is no need for headphones or external amplification.
Featuring SILENT Piano™ SH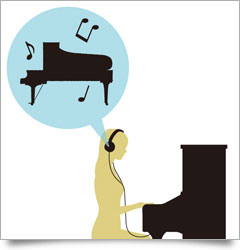 Yamaha's renowned SILENT piano™ SH technology allows practice sessions to be conducted with headphones. Yamaha C3X TA2 also features a superb binaural sample from the Yamaha CFX concert grand piano recorded using special techniques to perfectly capture the sound from the player's natural listening position. These two technologies combine to create the perfect environment to play without disturbing others.
Play-along to music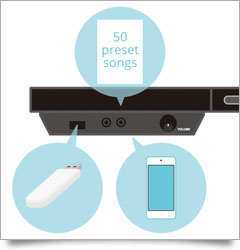 Enjoy playing along with any of the 50 preset songs that come with the Yamaha C3X TA2, accompanying your playing with songs you have recorded yourself, or even with commercially available songs played back through the sound board. You can be as creative as you want with this feature—you can, for example, play a duet with yourself—or you can just sit back and listen to the playback.
A broad sonic palette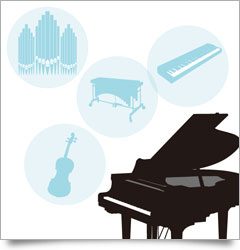 Yamaha C3X TA2 offers 19 pre-installed sounds, allowing you to select the ideal voice to match your preferred musical genre. With electric pianos, harpsichord, vibraphone, pipe organs, jazz organ, strings, choir, and synth pad, Yamaha C3X TA2 is perfect for performing in jazz bars, hotels, restaurants, churches, and in fact, almost any venue you can imagine. All voices are output through the soundboard, giving these instruments a distinctly natural, resonant sound that makes playing Yamaha C3X TA2 a truly memorable experience.
Combine acoustic and digital sound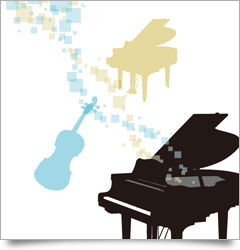 Thanks to their unique construction, TransAcoustic™ pianos allow you to layer the natural, resonant sound of the acoustic piano together with voices from the tone generator. Perhaps the most scintillating sounds are created by combining the acoustic and digital properties of the instrument—for example, gentle orchestral strings seemingly played from an acoustic piano—to achieve sonic textures with a natural quality not found on any other instrument.
The sound of Yamaha's acclaimed CFX concert grand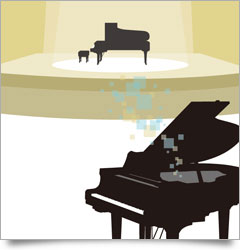 Played by the winner of the 2010 International Piano Competition, the CFX is Yamaha's flagship concert grand piano, and TransAcoustic™ pianos feature a superbly detailed binaural sample of the CFX that lets you to enjoy the rich, resonant sound of the CFX in a more compact instrument.
Dimensions:
Width: 149 cm (59")
Height: 101 cm (40")
Depth: 186 cm (6'1")
Weight: 341 kg (752 lb)
Product Gallery
Product added date: 2018-03-16 18:25:02
Product modified date: 2022-05-17 15:26:07


Export date: Tue Jun 28 8:21:41 2022 / +0000 GMT
Product data have been exported from A. Hanna & Sons Pianos Ltd. [ https://www.hannapianos.com ]
---
Product Print by WooCommerce PDF & Print plugin.